OPEN Government Data Act.
"Government information should be published as machine-readable data – not documents." Foundation for Evidence Based Policymaking.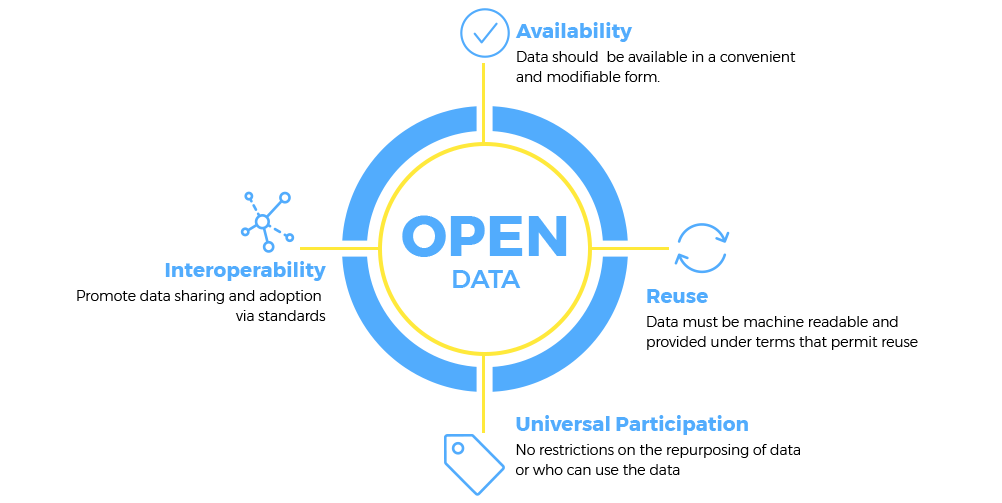 On January 14, 2019, the Open, Public, Electronic, and Necessary (OPEN) Government Data Act was signed into law. The OPEN Government Data Act was included in the Foundations for Evidence-Based Policymaking Act (Public Law 115-435) as Title II. The open data proposal will require federal agencies to publish their information online, using machine-readable data formats. (H.R. 4174)
The Problem
High cost of researching, acquiring, maintaining and providing useful and verified data to the public and Industry.
No Universal Standards on Municipal Data (when, what and how), preventing meaningful comparisons and predictions.
High costof technology, changing standards and formats.
The Solution
Aggregation of data from multiple public sources leading to turnkey transparency with minimum input and low maintenance cost.
Cloud-solution based on Open Data Platform providing standardized machine readable data to the organizations and the Industry.
Award winning data visualizations and predictive modeling.
Features (OPEN Data)
Qualified consolidated data available in one place, saving time on research and data entry.
Comparative and historical analysis with predictive modeling.
Data and Visualizations, downloads and embedding.
Automatic reports generation (ePAFR, IR, Sector Reports) with minimal data entry.
Online Financial Transparency
Level 5 • Open Checkbook, Detailed Personnel Costs
Level 4 • Service Level Metrics, Payroll & Vendor Data, Program Outcomes
Level 3 • Policies, Long Term Financial Plan, Debt/Investment Summary
Level 2 • Capital Project List, Budget in Brief, Goals & Metrics
Level 1 or Basic Transparency • CAFR, Budget Document, Strategic Plan
Transparency | Trust | Transformation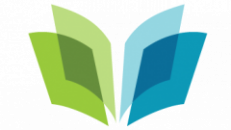 A Means to Improving Citizen Trust in Government. Transparency Breeds Self-Correcting Behavior and Public Trust In Government Grows. We not only provide transparency and accountability but also open the data to the world in the form of machine-readable data to Increase availability and promote Interoperability for universal reuse and participation. Machine-readable data unlocks a new world of opportunities to make meaning from the data and visualization on the dashboard to discover inferences and compare and contrast with peers to know what's happening in the broader market.
Data without context has no meaning. We take the data and incorporate context and repackage into a beautiful story that makes meaning, which everybody can easily understand and appreciate. Transparency & accountability are the cornerstones of fiscal sustainability. When municipalities make their data transparent, it means a plan is in place for their constituents, elected officials, investors, and rating agencies – that all will love.
What is OFT?
Online data is now changing and becoming more dynamic
The allocation of financial recourses impacts all other aspects of government.
Transparency breeds trust, openness, and accountability.
Why is OFT Important?
Builds trust in government
Starts a dialogue with community about its priorities
Satisfies statutory and legal notification requirements
What are the challenges?
Resources (Total cost of ownership)
Technology
Context
Survey of local governments
Most organizations are sharing data online.
But they're doing the bare minimum (i.e. PDF online)
A lot of organizations utilize state/province (or EMMA) online tools to share data with the public.
Overwhelmingly survey participants believe citizens are the most important reason for building a transparency platform.
A commonly cited positive reason for online financial transparency was the wide access of information.
Budgeting and Performance Dashboard
Provide your constituents with meaningful easy to understand visualizations with important data showcasing your budget and finance performance.
The dashboards are designed with aggregated data from multiple public sources; thus saving you valuable time and money on research and presentation content.
We make the data accessible for download to be used for reports, planning and other purposes.
Debt Services Dashboard
Provide your investors and rating agency with meaningful and easy to understand visualizations for your debt services.
The dashboards are designed with aggregated data from multiple public sources; thus saving you valuable time and money on research and presentation content.
We make the data accessible for download and is included in your monthly subscription.
Economic & Demographic Reports